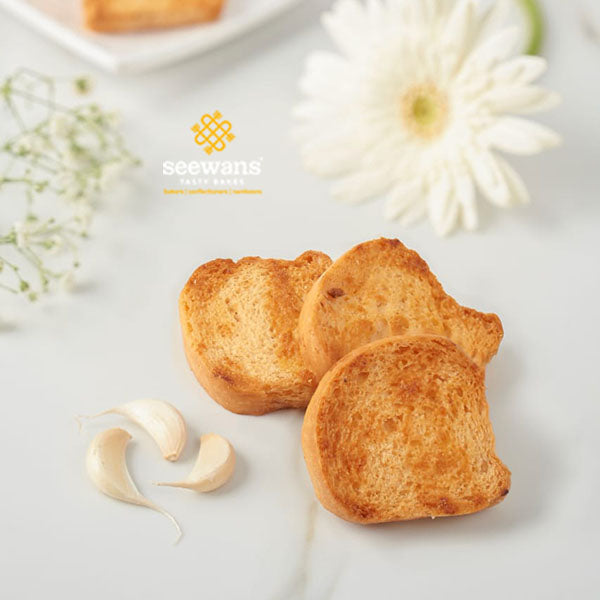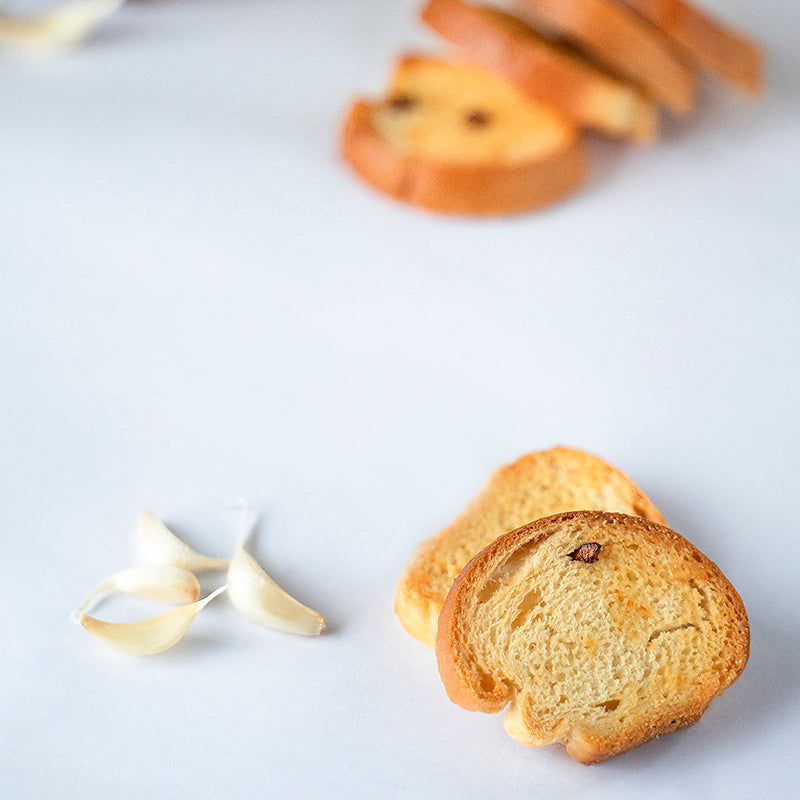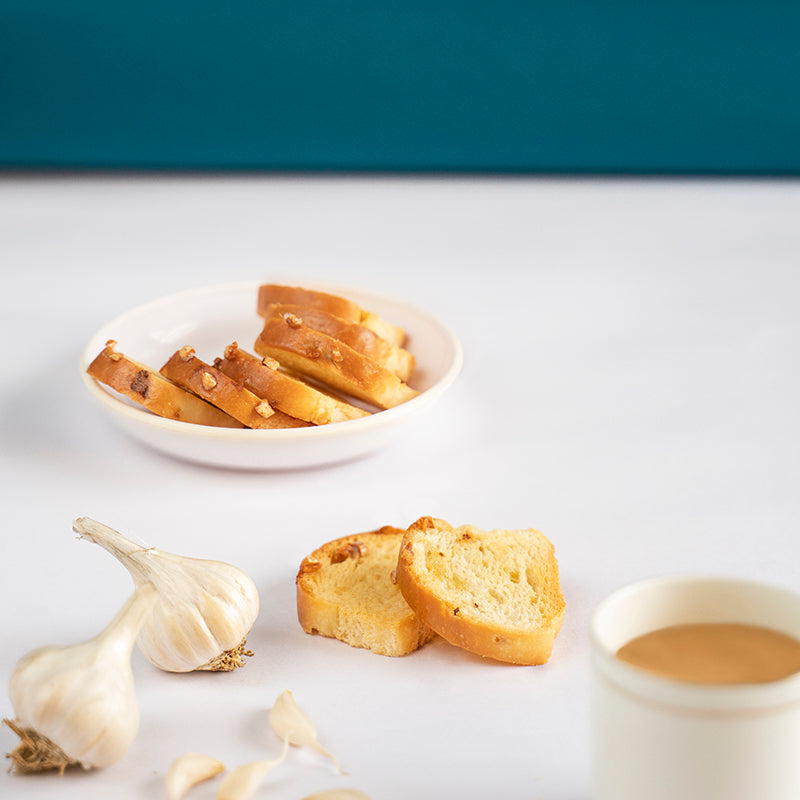 Garlic butter Toast
---
Introducing Seewans' Garlic Butter Rusks, a delectable creation made with pure table butter and natural fresh garlic. Begin by infusing our premium butter with finely minced garlic, creating a rich and aromatic garlic butter blend.
Spread this indulgent garlic butter generously over each Seewans rusk, ensuring an even coating. Our rusks, known for their crisp and crunchy texture, serve as the perfect canvas for absorbing the savory essence of garlic and butter.
Bake the rusks until they achieve a golden-brown hue, allowing the flavors to meld and creating a satisfying crunch with each Seewans-branded bite. The natural freshness of garlic enhances the overall taste, providing a perfect balance to the richness of our pure table butter.
Seewans' Garlic Butter Rusks make for a versatile and delightful snack, perfect for pairing with tea or coffee or enjoying on their own. The combination of premium ingredients captures the essence of homemade goodness, embodying the quality and authenticity synonymous with the Seewans brand from Surat City. Savor the distinctive fusion of pure table butter and natural fresh garlic in every bite of Seewans' Garlic Butter Rusks for a truly enjoyable culinary experience.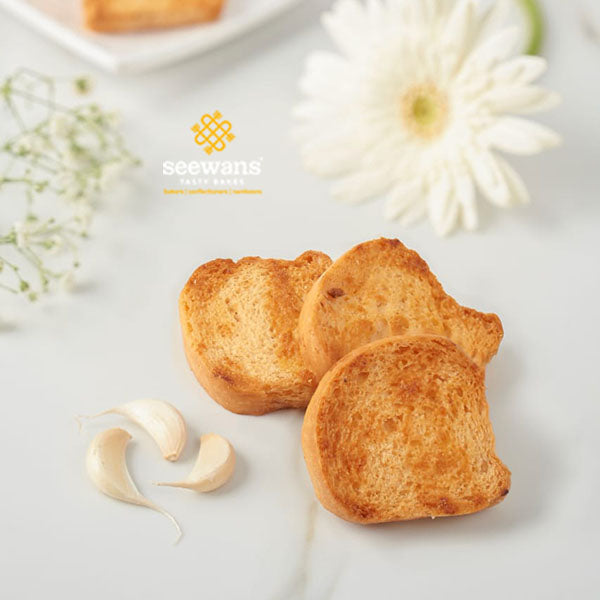 Customer Reviews
Good as always
This bakery is a slice of heaven. All the Biscuits and cookies are beautiful and delicious, and the Namkeens is fantastic.
Must try!
They are very famous for their bakery products especially the biscuits and toast. Their products are bit costly but they are always fresh and mouth-watering. One can always find pure items over here. Their service is also very good.
Awesome Taste
Ordered via Reference by a friend from Surat and really worth it. especially Pure ghee Nankhatai which i tried the very first time & that was a real hack!
Thank you!
Need more options for Diet
Delicious bakery and Namkeen items but have very limited items for diet one which can be increased. rest all i'm enjoying your Khakkhara and Wheat and Multigrain Rusk :) they are unbeatable for sure.
Seewans House ( Amul Bakery )
Opp. Santi Kunj Garden, Nr. Prime Arcade, New Rander Road, Surat - 395009. Gujarat INDIA


Email -
support@seewans.com

Phone-
+919853192000
How long will it take to get my orders?

It depends on where you are. Orders processed here will take 5-7 business days to arrive. Overseas deliveries can take anywhere from 7-16 days. Delivery details will be provided in your confirmation email.
You can contact us through our contact page or the Whatsapp button on the bottom right! We will be happy to assist you.
Our customer support is available Monday to Friday: 8am-8:30pm.
Average answer time: 2hrs