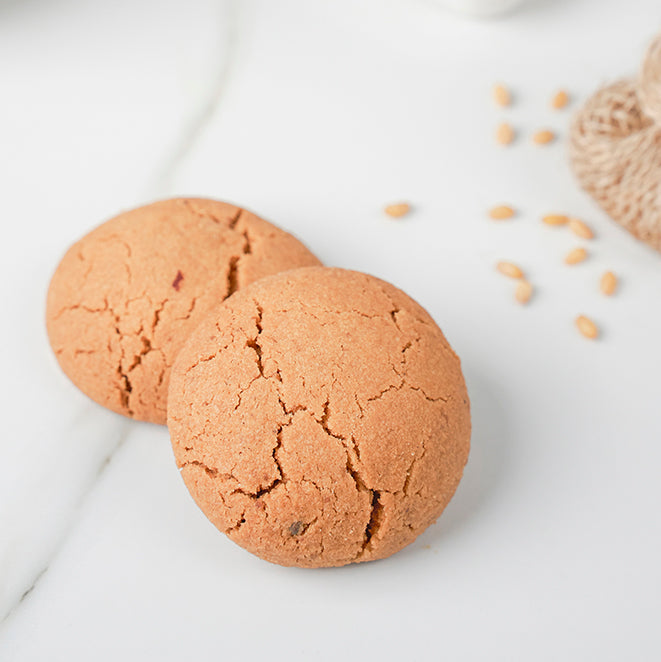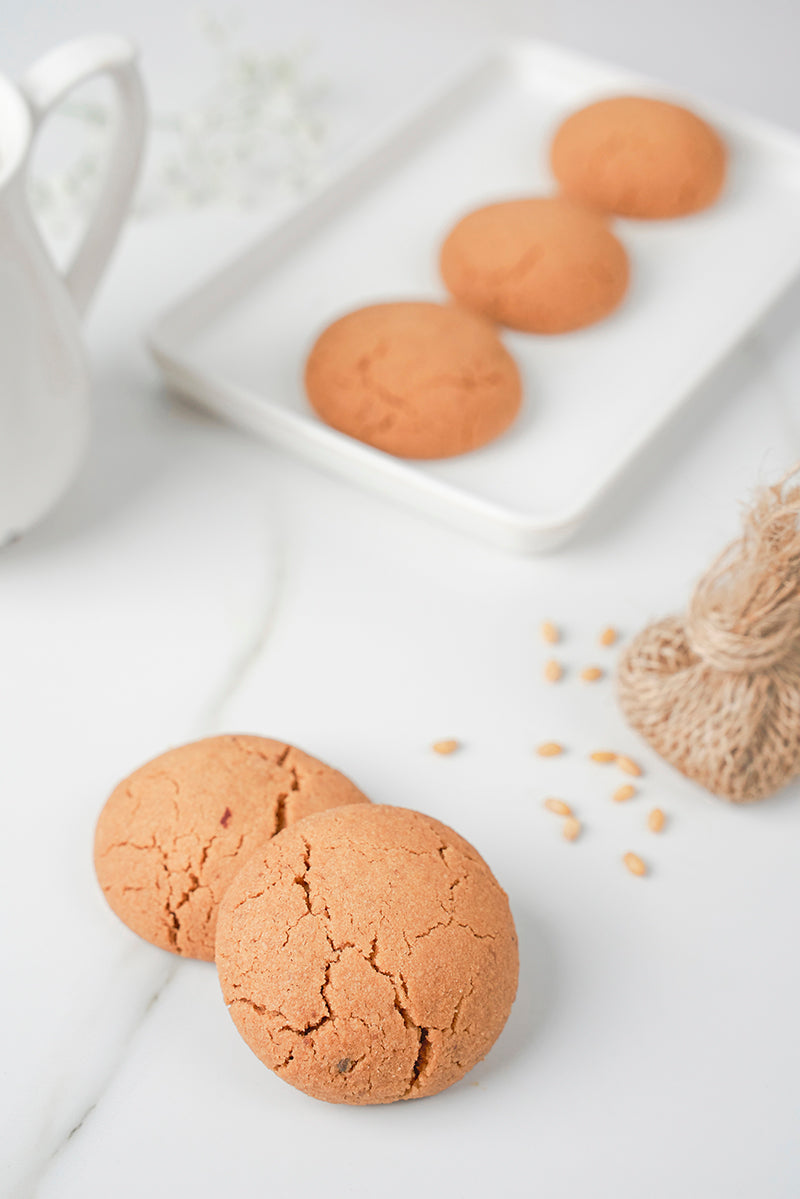 Wheat Surti Nankhatai ( Traditional )
---
Traditional Surti Nankhatai with Wheat Flour by Seewans (formerly Amulbakery):
Legacy of Flavor:

With over four decades of baking expertise, Seewans brings you the timeless taste of Surti Nankhatai, a beloved classic.

Wholesome Wheat Flour:

These Nankhatai are expertly crafted using nourishing wheat flour, offering a wholesome twist to the traditional recipe.

Crisp and Delicate:

They maintain the same crisp and delicate texture that crumbles with each bite, making them a delightful treat.

Sweet Elegance:

Infused with the sweetness of sugar and the fragrant essence of Elaichi (cardamom), they offer a perfect balance of flavors.

Nutty Finish:

Adorned with a crown of wholesome peanuts on top, these Nankhatai are both visually appealing and provide a delightful nutty crunch.

Surti Tradition:

Rooted in the rich culinary traditions of Surat, these Nankhatai reflect the authentic taste of this vibrant city.

Tea-Time Classic:

A quintessential companion for your tea or coffee, they bring a touch of tradition to your daily snack.

Homemade Bliss:

Baked with care, these Nankhatai carry forward the heritage of homemade goodness that Surat is known for.

Time-Tested Quality:

With more than four decades of serving the community, Seewans continues to uphold the same authentic flavors and quality.
Enjoy the delightful taste of "Traditional Surti Nankhatai with Wheat Flour" by Seewans, a treat that encapsulates the essence of Surat's culinary traditions with the added goodness of wheat flour and carries with it the legacy of over 45 years of baking excellence.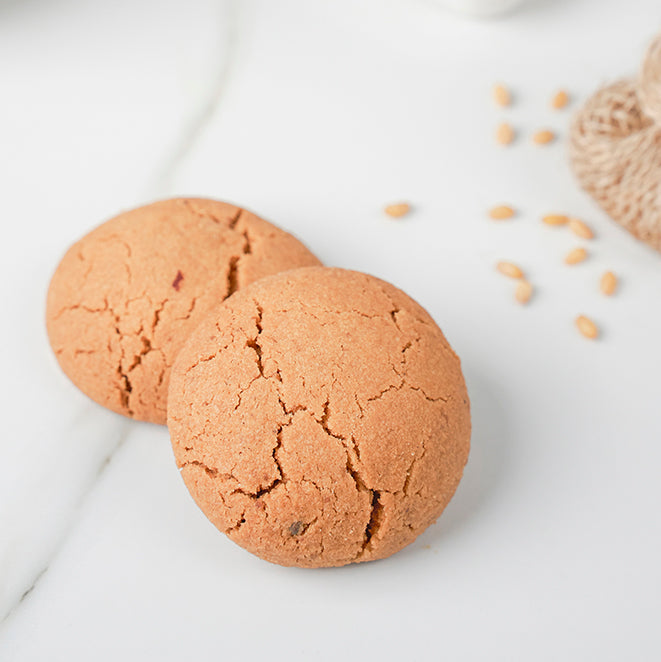 Customer Reviews
Good as always
This bakery is a slice of heaven. All the Biscuits and cookies are beautiful and delicious, and the Namkeens is fantastic.
Must try!
They are very famous for their bakery products especially the biscuits and toast. Their products are bit costly but they are always fresh and mouth-watering. One can always find pure items over here. Their service is also very good.
Awesome Taste
Ordered via Reference by a friend from Surat and really worth it. especially Pure ghee Nankhatai which i tried the very first time & that was a real hack!
Thank you!
Need more options for Diet
Delicious bakery and Namkeen items but have very limited items for diet one which can be increased. rest all i'm enjoying your Khakkhara and Wheat and Multigrain Rusk :) they are unbeatable for sure.
Seewans House ( Amul Bakery )
Opp. Santi Kunj Garden, Nr. Prime Arcade, New Rander Road, Surat - 395009. Gujarat INDIA


Email -
support@seewans.com

Phone-
+919853192000
How long will it take to get my orders?

It depends on where you are. Orders processed here will take 5-7 business days to arrive. Overseas deliveries can take anywhere from 7-16 days. Delivery details will be provided in your confirmation email.
You can contact us through our contact page or the Whatsapp button on the bottom right! We will be happy to assist you.
Our customer support is available Monday to Friday: 8am-8:30pm.
Average answer time: 2hrs